We are a group of UX and Localization professionals.
We help you provide the best experience & impression for your global users to make your business grow.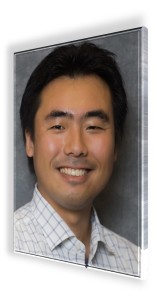 KENTARO IDE
Founder & CEO | Global UX Strategist
Certified Human Centered Design Professional (HCD-Net)
Trusted Tester for Web (The Department of Homeland Security Office of Accessible Systems & Technology)
Has worked as a UX Team Lead at Sony Electronics Inc. for 6 years. Experienced over 120 UX Projects in 4 countries.
His project has reduced customer call rate by 21.4% and saved support costs by $1.6 million.
Has lived in United States, Japan, China, and Taiwan. Speaks and understand 3 different languages, English, Japanese, and Chinese.
UXPRESS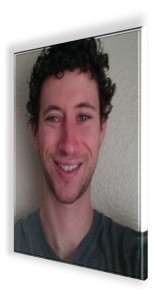 MIKHAIL STAL
UX Researcher/Consultant
Mikhail has an M.S in Human Factors from California State University, Long Beach.
Has worked in a variety of user experience and human factors related industries including consumer product and safety critical industries such as medical devices and aerospace.
UXPRESS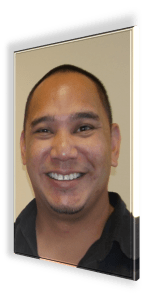 JOHN UBALDE
UX Researcher/Consultant
Over 20 years experience in the software development industry. A UX research leader with over 5 years experience planning, conducting, and reporting on research both domestically and internationally.
Experienced in defining large-scale, multichannel UX and Product strategies with focus on enhanced usability & value, customer satisfaction, lead generation, and monetization models.
Bringing a vast store of UX skills to the table, with extensive, hands-on experience across the realms of mobile, web, e-commerce, social, and multimedia within a wide array of industries.
UXPRESS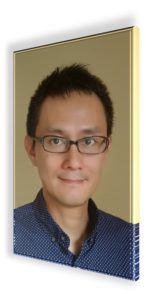 TSUTOMU KAGOSHIMA
UX Designer/Researcher/Consultant
Tsutomu worked for 18 years as a User Experience and Design Researcher with Microsoft in the U.S. and Japan. He worked on Office applications and related service for PC, smart phones and the Web.
He has experience in conducting UX researches with different types of users including consumers and enterprise users. M.E. in Industrial Design (Human Factors).
UXPRESS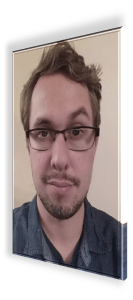 RYAN O'CORNER
UX Designer/Researcher/Consultant
Has worked as a UX Consultant with start-ups to large corporations around the world, including companies in China, Australia, the U.K., Italy, Canada, and the U.S.
Projects with Marriott, Pizza Hut, and Stanford Human-Computer Interaction group.
UX Mentor at CareerFoundry.
Graduate training in Human Factors & Ergonomics.
Experience with E-commerce, social media, enterprise, SAAS, photo apps, education, medical, aerospace
UXPRESS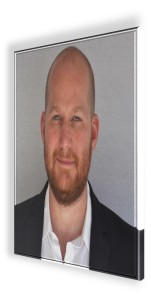 JOHN CHURCHWELL Ph.D.
UX Researcher/Consultant
John holds a M.S. and Ph.D. in cognitive psychology and has over a decade of experience as a social scientist. He has published more than 20 articles in peer-reviewed journals that span the neurobiology of emotion, learning and memory, and decision making.
More recently, he has focused his efforts as a designer in educational technology, as well as completing advanced study in Human-Computer Interaction and receiving certification in User Experience and Customer-Centered Design.
UXPRESS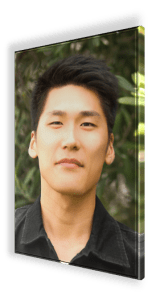 BRIAN MIURA
UX Designer/Consultant
Brian is a designer and prototyper. He helps startups on UX Design and Product Development.
With over several years experience in the design industry, Brian has collaborated with many aspects of user interface, strategy, creative and user experience design.
His design process starts with users and ends with users to ensure the delivery of a useful, usable, and delightful user experience.
UXPRESS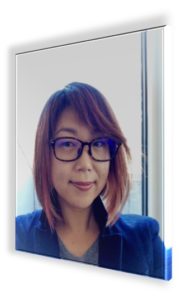 Yoko Aoyama
UX Designer/Consultant
Yoko is a digital designer with more than 14 years experience.
Experienced in online reseller service, online media (email magazine), SEO consulting, and web/mobile design/development.
She leads projects and teams of designers and developers on UI/UX, visual & product design. Strong focus on clean, clear, pixel perfect visual communication, aesthetics, and intuitive user interaction.
Has lived in Japan, United States, Australia, Thailand, and Malaysia.
UXPRESS
Linguistic Experience Consultants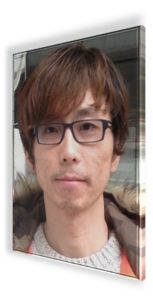 EDISON TEDJING
Localization Consultant
He has a Master of Linguistics from San Diego State University, and currently based in China. He has 10 years experience working in a localization team responsible for software localization in nearly 40 different languages.
He has also lived and worked previously in the U.S. and Germany. Edison speaks Indonesian, English, Mandarin, and Japanese.
UXPRESS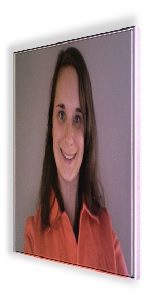 SARAH GERARD
Localization Consultant
Has a BA in English and an MA in Linguistics with more than ten years of experience editing and proofreading various materials.
Has years of experience in teaching. She has lived and taught English abroad and understands different cultural needs.
UXPRESS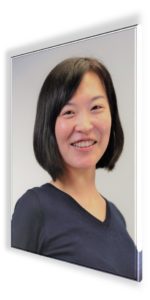 JUNKO HOSHINO
Localization Consultant
Has worked as technical writer, editor, and coordinator at Sony Corporation in Tokyo, Japan for 12 years. Currently as English-Japanese translator, has engaged in various localization and translation projects dealing with IT software and hardware, business documents, entertainment contents, etc.
Has BA in Sociology from University of California, Los Angeles, and speaks English and Japanese.
UXPRESS
SEO
&

Digital Marketing Promotion Consultant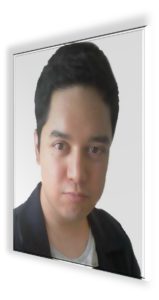 GERSHOM BENAVIDEZ
SEO/Localization Consultant
Certified social media manager. Has worked as an IT technician, webmaster, social media marketing manager, and SEO Specialist at Seoul Guide Medical.
Has a BA in Public Administration from San Diego State University and a MA in Health Administration from National University.
Has lived in Korea for 4 years as a language instructor, and has experience in international school coordinator. Speaks English, Japanese, and Korean.
UXPRESS
Human Resource Consultant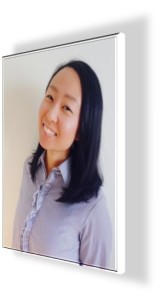 AKANE FOSU
HR Consultant
Has worked as Recruiter/Consultant for 6 years in Tokyo, Japan and San Diego, California. Strategically help international clients succeed in their businesses. Has been a top level sales professional in recruiting for consecutive years.
Has lived in 3 countries, United States, Japan and Netherlands. And speaks 2 languages, English and Japanese.
UXPRESS