MARKET ENTRY
&

BRAND LOCALIZATION
Discover market opportunities and understand local consumer insights & behavior.
– User Testing
– Focus Group Interview
– Heuristic Evaluation
– Ethnographic Study
– Competitor Research/Benchmark
– Survey
– Concept Acceptance
– Needs Analysis/Assesment
– Consumer Trends
– Customer Satisfaction
– Market Feasibility
– New Business Idea/Opportunity
– Product/Service Pain Points
– Task Difficulty/Success Rate
– Time On Task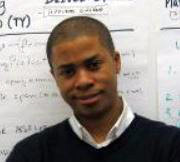 "UXPRESS is a best in class UX & Research group that can help any business move their digital products forward. Their professionalism and approach to usability ensures that their clients get a product that results in success! I highly recommend working with them!"
"UXPRESS's objective usability analysis proved invaluable while developing our mobile game, Rise of Rivals. It gave us the knowledge we needed to achieve the best user experience possible and complete the game. And their price for the research is super affordable. It is very important especially for the start-up company like us. Thank you!"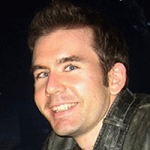 "Kentaro and the UXPRESS team surprised us with their deep analysis of our mobile application. In just 5 days they delivered insights and recommendations that would have taken us months of user research to arrive at. What moved them past other agencies we looked at was how startup friendly they were, not only be able to deliver at the urgent pace we move at, but also able to work with us to fit our startup budget."
Make the best impression and to be favorably accepted by the local market and customers.
– Localization
– Cultural Messaging & Voice
– Multilingual Website Design
– Search Engine Optimization
– SNS Promotion & Digital Marketing
– Marketing Collateral
– Event Support
– Strategic Partnerships
– Seminar/Guest Speaker

"UXPRESS did a wonderful job localising our mobile educational game into Japanese! The game was first translated by another translator, but we needed to correct, improve and verify the translation.
We also wanted to edit our app description and integrate strong key words in it. UXPRESS did a wonderful work! They are very fast, attentive, offer accurate information, and think about the end user experience. And their prices are very affordable. I highly recommend working with UXPRESS!"

UXPRESS is a great localization partner. We have worked on a mobile game localization (English to Japanese). They are a fast, accurate and correct partner. I highly recommend UXPRESS.

"UXPRESS did an excellent job localizing our software into Japanese, and made sure that the translated texts integrated seamlessly within the context of our software. UXPRESS was willing to run our software while performing the translation work in order to understand the context of the text that was being translated, and did not hesitate to ask for clarification on some text he found ambiguous.
Furthermore, our software contained very technical terminology that required UXPRESS to make some adjustment to the phrasing so that it could be understood by Japanese users (and could not simply be translated directly, word-for-word). I would highly recommend UXPRESS for any software localization projects that would accept nothing but the highest standards."